Meet Dr. Alyssa Newman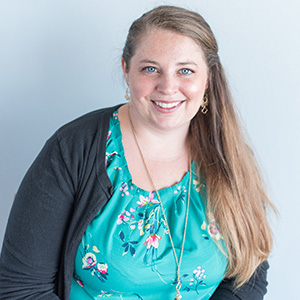 Changing Careers
Since Dr. Alyssa was a child, chiropractic has been a part of her life. Whether she was dealing with chronic headaches, back pain or getting through pregnancy, she always turned to the natural healing profession and found that it gave better results than anything else. When her children were born, the chiropractor was one of the first people to see them.
As chiropractic played a bigger and more important part of her life, Dr. Alyssa realized she wanted to go back to school and become a chiropractor. She'd worked as a dental assistant for years but wanted to assist people in the same way she'd been helped with chiropractic care.
Beginning a Chiropractic Education
Dr. Alyssa enrolled at Palmer College of Chiropractic, driving several hours a day from where her family lived in Cedar Rapids to attend classes in Davenport. There, she took several courses on chiropractic techniques including Activator Methods®, Flexion-Distraction, Diversified and Gonstead. Often, she incorporates several methods into your treatment to ensure the best results.
She has completed advanced studies on soft tissue work, Activator, Thompson drop and is certified in NIMMO® for trigger point therapy.
CHIROPRACTIC CARE »
Making the Most of Life
Though Cedar Ridge Family Chiropractic keeps her busy, Dr. Alyssa enjoys being with her family in her spare time. Her husband is a industrial mechanic at General Mills. Their two daughters Rory and Elin are homeschooled while their 3rd child- Jude goes to Montessori and stays home with Mom & Dad the rest of the time. They love to watch movies, be active in the kids sports, ride biycles on the trail, ride four wheelers and make the most of living in our gorgeous area.
If you'd like to learn more about what Dr. Alyssa might be able to do for you, contact us today! Same-day appointments are available for immediate attention.
---
Chiropractor Center Point | (319) 343-0440